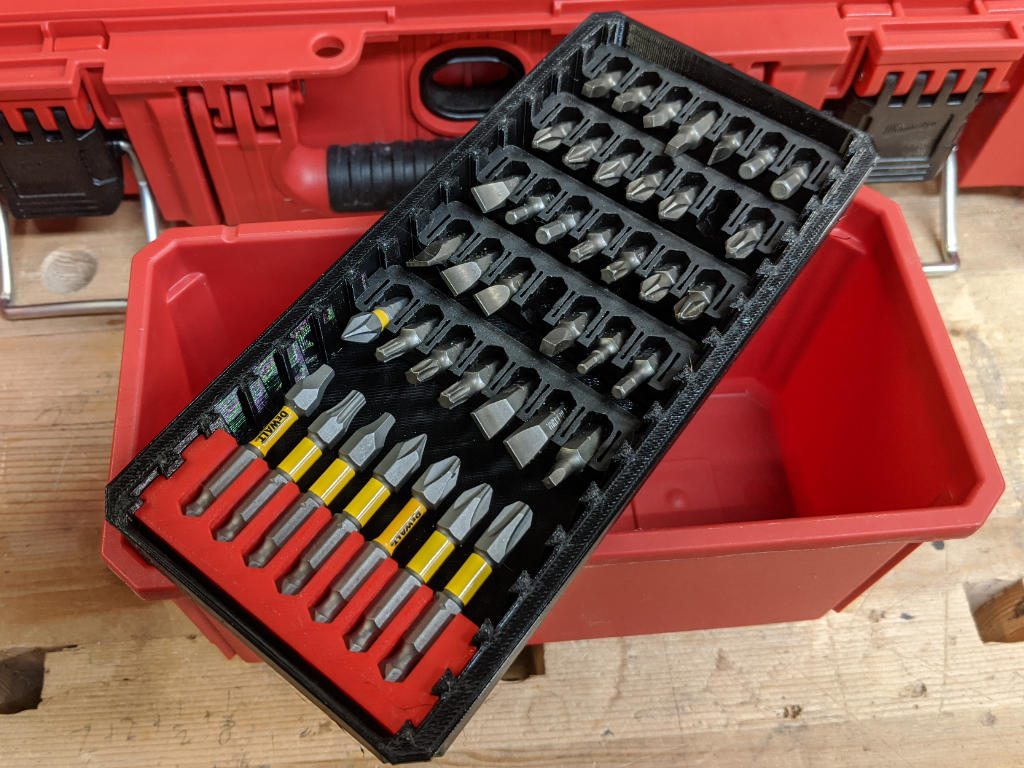 I do not sell any of my designs. I provide the 3D models for free to anybody that can print them. You can find most of my designs on Thingiverse under my profile page:
https://www.thingiverse.com/benjamenjohnson/designs
That said, you may not own a 3D printer and are wondering how you can purchase actual printed products.
Earlier in 2019, I wrote this article over on ToolGuyd.com:
The Jake of All prints and sells several of my Milwaukee and Dewalt designs over on his store:
Jake ships both in the USA and internationally.
Another option to buy some of my designs is to purchase them from Swanky Storage. They have a vendor page on karpenter.co.uk:
Karpenter is based out of the UK, but I believe they ship internationally also.